CHEVIMULIN-T powder - (treats respiratory tract infections, especially catarrh and wheezing) - (box - 12 sachets)
for treatment and prevention of infections of the respiratory tract, especially of infections caused by mycoplasms, as well as infections caused by E.coli, Haemophilus gallinarum or Pasteurella.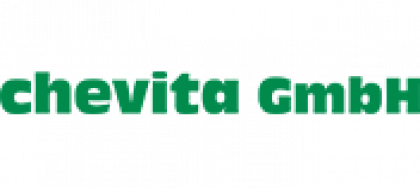 POM : kindly refer to and comply with our PRESCRIPTION POLICY
Tax: Applicable VAT on the basis of exact location & discount will be charged at the time of checkout
100% Original Products
Free Delivery on order above €200
Card / Cash On Delivery / Bank Transfer
Against infections of the respiratory tract
Therapeutic of high efficacy for pigeons and caged birds
Effective against mycoplasms, E.coli, Haemophilus gallinarium, as well as pasteurellae
Available in powder form for treatment via the drinking water and in capsule form for treatment of individual birds
1 sachet (7.5g powder) contains:
Tiamulin hydrogen fumarate 750 mg
When?
How often?
How much?
Yield
In Infectious catarrh (Coryza)
See treatment plan Infectious Catarrh
12 sachets are sufficient for 24 litres of drinking water

100 capsules are sufficient for 100 pigeons per day
In Haemophilus catarrh
See treatment plan Haemophilus infection
For contra-indications, side effects, interactions with other preparations, and special instructions: see package label.
7.5 g (1 sachet) in 2 litres of drinking water (daily quantity for approx. 40 pigeons).
Duration of treatment: 3 - 5 days.
Prepare fresh solution daily.
Do not use in connection with feedstuff containing ionophor coccidiostats like Monensin, Salinomycin, Narasin, Maduramycin or Lasalocid.
Do not use in food-producing animals.
Interactions with other preparations
The simultaneous use of Tiamulin with Monensin, Salinomycin, Narasin, Maduramycin or Lasalocid may cause irreversible paralysis and deaths.
Store in a cool and dry place.
Keep out of the reach and sight of children.
1 box containing 12 sachets of 7.5g powder each
There are yet no reviews for this product.
Please log in to write a review. Log in